Recommended Reading
Authors and books that have mentored us
The Mind Body Connection and Inner Healing
Art Mathias. In His Own Image.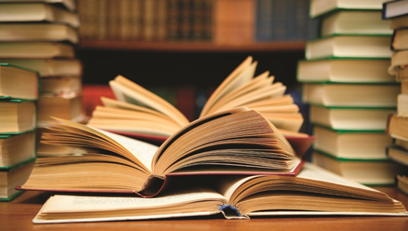 Don Colbert. MD. Deadly Emotions.
Henry Wright. A More Excellent Way.
John and Paula Sanford. The Transformation of the Inner Man.
Neil T. Anderson. The Bondage Breaker.
The Father's Heart
Gordon Dalbey. Father and Son: The Wound, The Healing, The Call to Manhood.
Hannah Whithall Smith. The God of All Comfort.
Henri J. M. Nouwen. The Return of the Prodigal Son.
Classics of the Spiritual Life
A. W. Tozer. The Attributes of God; The Knowledge of the Holy; God's Pursuit of Man.
Andrew Murray.Humility.
Brother Lawrence. The Practice of the Presence of God.
C. S. Lewis. Mere Chrisitianity; The Problem of Pain; The Screwtape Letters
Francois Fenelon. Spiritual Letters to Women; Mediations on the Heart of God.
Hannah Whithall Smith. The Christian's Secret of a Happy Life.
Jeanne Guyon. Experiencing the Depths of Jesus Christ; Intimacy with Christ.
Roy and Revel Hession. The Calvary Road; Our Nearest Kinsman.
Watchman Nee. Sit, Walk, Stand; The Release of the Spirit.
Spiritual Warfare
Derek Prince. Blessing or Curse.
Francis MacNutt. Deliverance from Evil Spirits.
Johanna Michaelsen. The Beautiful Side of Evil.
Rebecca Brown. He Came to Set the Captives Free; Prepare for War.