What Just Happened to Me?
A New Life through Spiritual Birth
You are going to have a hard time believing all of this! If you prayed to receive Jesus as your Savior, then God your Father in heaven has been showering you with some very astounding gifts. You may already be aware of some of them, but most were taking place under the radar. It takes "gospel glasses" to see them. Good thing we've got a spare pair…
If you then, who are evil, know how to give good gifts to your children, how much more will your Father who is in heaven give good things to those who ask him! Matthew 7:11 ESV
Some of This You Don't Need to Be Told
You know better than anyone the power of liberation you felt, or sensed, or realized, or in some way experienced when you first became a believer in Jesus. What was the key note for you?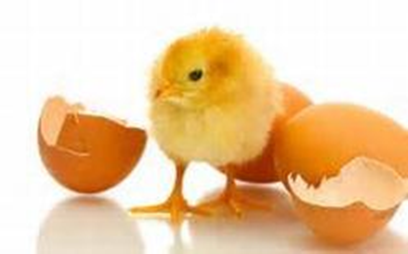 That your sins were forgiven?

That you realized you would be going to heaven?

That a huge burden was lifted?

That you suddenly felt the love of God or the peace that passes understanding?

That you discovered that Jesus is real, that He is Alive and that He is Lord?
Some people even have visions, hear the voice of God, and receive immediate healing and other astounding supernatural happenings. These are the "ordinary" things that happen to new believers in the realm of experience. You will soon learn (if you haven't already) that personal experience is not the main way that we discover reality, nor is it the final arbiter of truth. We go to God's written Word, the Bible, to find out what's really real and what's really going on. This isn't the way that comes most naturally to us. From infancy on we have been doing a lot of our learning through four main avenues:
The five senses

The opinions of other people

Our own experiences

Our own understanding
Those four powerful ways of learning are not fool proof, since even "fools" are guided by these same things. Now that we have encountered the Lord, it should be obvious that everything has to pass through His perspective and His understanding to become worthy of our belief and trust. The Bible reveals God's truth to us. Knowing Jesus calls everything else we think we know into question: He alone is Lord.
But whatever gain I had, I counted as loss for the sake of Christ. Indeed, I count everything as loss because of the surpassing worth of knowing Christ Jesus my Lord. For his sake I have suffered the loss of all things and count them as rubbish, in order that I may gain Christ … that I may know him. Philippians 3:7-8, 10 ESV[1]
Our experience of conversion launches a transformation within us, but those changes will only penetrate deeply if we allow God's perspective—coming to us through the Bible—to challenge or confirm everything our senses "tell" us, everything people tell us, everything we experience, or whatever we may have developed as our own understanding.
What God Did Behind the Scenes
Now, it's time to look behind the curtain — on the other side of the "veil" of time and space. What just happened? Our Father says through His Word that many things happened in the moment of our conversion that we had no way of truly experiencing. See What is the new birth? for a fuller treatment of these twelve "hidden" gifts.
1) You were spiritually dead; now you are alive in Christ.[2]
2) You have been sealed to God.[3]
3) You received a heart transplant.[4]
4) You were "dead" in your trespasses and sins; now you are alive and free.[5]
5) You have been "justified."[6]
6) You have been liberated.[7]
7) You were blind; now faith has opened your eyes.[8]
8) The Image of God has been restored to you.[9]
9) You have been "reborn" as a new creation.[10]
10) You are now a child of God in the family of God.[11]
11) You have been raised and are now seated with Christ in heavenly places.[12]
12) You are "in Christ" and He is in you.[13]
Believe it or not, there's more! The gifts of God are too numerous to enumerate, which makes searching things out in His Word an adventure. Walking with God is like a treasure hunt with the clues scattered all over scripture.
What to Do with Your Experiences
Treasure them in your heart. Never forget what God gave you in those moments! An enemy is sure to come around and try to get you to question what you were given, or doubt what you were shown. He is a thief and will seek to steal even your most powerful spiritual moments if he can.[14] The Lord instructed the Israelites to set up memorial stones so that they would never forget their encounters with God or lose sight of what He did to rescue them in key moments of their journey. Be sure you do the same: Rehearse the key elements of what you have learned to engrave it upon your heart; take notes on day and time; tell others about your encounter with Christ; and keep a record of things in a journal of some kind.
These moments of encounter—and we hope you will have many more—are not the building blocks of your spiritual understanding. For that you will need to assemble scriptural knowledge, piece by piece, into a framework that makes sense of all you've been through, but which doesn't contradict the Bible or any basic Christian truths. God's Word is Truth according to no less of an authority than Jesus Himself.[15] We bring everything to the scriptures to make sure it lines up with God's revealed Word. Even powerful spiritual experiences must "bend the knee" and submit to the Light of the eternal Word to be properly understood and interpreted.
Experiences Are for Devotion, Not Doctrine
Experiences are not the stuff doctrine is made of, but they are the great builders of your confidence. You will have plenty of need of confidence in the truths you have been shown and will be learning. This is a life of faith and trust — we literally "bet" our lives on the truth![16] So, if your handle on the truth is shaky, your walk will become wobbly. Right now, if you are experiencing the "glow" of a first encounter, you might be tempted to think, "I could never question this. I will never doubt God again. This is just too real!"
Certainly, fresh experience drowns out all else. But what will happen when you get down the road and you begin to have other experiences, such as unexpected times of stress and life pressures, or perplexing times when God seems to be allowing the exact opposite of what you expected, or times when today's feelings have "cooled off" and the enemy is pressing you with feelings of hurt, fear, or other strong temptations? In such times of trial, we hold on to two things: as much Bible truth as we can; and the memory of what we were shown and knew of God in the past. We put those two great anchors together with lots of prayer and stand fast.[17] When we do that we always get through the storm to the other side.
Looks like we are starting to talk about the journey of faith more than its beginning. That must mean it's time to make sure you've got your "Quick Start" Guide and your "Starter Kit" prepared for setting out on the Lord's highway.[18]
Keep Growing!
A "Quick Start" Guide Every power tool comes with one of these nowadays and you've just been entrusted with some of the most powerful tools in the universe: the Word of God, the Name of Jesus, the indwelling Spirit, the righteousness of Christ. You could be "armed and dangerous" as a warrior for the Lord, but first you've got to figure out how the thing works.
Free Downloads
pdf New Life through Spiritual Birth (47-page eBook) (923 KB)
pdf What Just Happened? (this article) (406 KB)
---
Scriptures and Foot Notes
[1] The Amplified translation helps us go even deeper into Paul's passionate desire to know the Lord: But whatever former things I had that might have been gains to me, I have come to consider as [one combined] loss for Christ's sake. Yes, furthermore, I count everything as loss compared to the possession of the priceless privilege (the overwhelming preciousness, the surpassing worth, and supreme advantage) of knowing Christ Jesus my Lord and of progressively becoming more deeply and intimately acquainted with Him [of perceiving and recognizing and understanding Him more fully and clearly]. For His sake I have lost everything and consider it all to be mere rubbish (refuse, dregs), in order that I may win (gain) Christ (the Anointed One)… [For my determined purpose is] that I may know Him. Philippians 3:7-8, 10 AMP
[2] This is called regeneration and it is God's answer to the spiritual death which came on all of us due to Adam's sin: "And I will give them one heart, and a new spirit I will put within them." Ezekiel 11:19 "What just happened to me?" You just received a spiritual heart transplant!
[3] In him you also, when you heard the word of truth, the gospel of your salvation, and believed in him, were sealed with the promised Holy Spirit, who is the guarantee of our inheritance until we acquire possession of it, to the praise of his glory. Ephesians 1:13-14
[4] Ezekiel 11:19; previously cited, p. 36. Be on guard, however: The old heart still lurks in the shadows, seeking to overthrow you in a heartbeat.
[5] Although our former condition of spiritual death (due to Adam's sin) was not our fault, we are responsible for the spiritual death our sins produced in us: And you were dead in the trespasses and sins in which you once walked. Ephesians 2:1-2
God's solution is the Blood of Christ: In him we have redemption through his blood, the forgiveness of our trespasses, according to the riches of his grace, which he lavished upon us. Ephesians 1:7-8
[6] For there is no distinction: for all have sinned and fall short of the glory of God, and are justified by his grace as a gift, through the redemption that is in Christ Jesus. Romans 3:22-24
[7] He has delivered us from the domain of darkness and transferred us to the kingdom of his beloved Son, in whom we have redemption, the forgiveness of sins. Colossians 1:13-14 "What just happened to me?" You have been "translated" out of darkness into light!
[8] The most important truth about our universe is that it is centered in Jesus Christ, our Creator, Savior and Lord. Yet neither science nor reason can probe this FACT for it is hidden from us by an invisible enemy due to Adam's sin: And even if our gospel is veiled, it is veiled only to those who are perishing. In their case the god of this world has blinded the minds of the unbelievers, to keep them from seeing the light of the gospel of the glory of Christ, who is the image of God... For God, who said, "Let light shine out of darkness," has shone in our hearts to give the light of the knowledge of the glory of God in the face of Jesus Christ. 2 Corinthians 4:3-6
[9] Will power and good intentions cannot change you. Only this: And we all, with unveiled face, beholding the glory of the Lord, are being transformed into the same image from one degree of glory to another. For this comes from the Lord who is the Spirit. 2 Corinthians 3:18
[10] Therefore, if anyone is in Christ, he is a new creation. The old has passed away; behold, the new has come.2 Corinthians 5:17-18
[11] But now in Christ Jesus you who once were far off have been brought near by the blood of Christ... So then you are no longer strangers and aliens, but you are fellow citizens with the saints and members of the household of God. Ephesians 2:13, 19
[12] And raised us up with him and seated us with him in the heavenly places in Christ Jesus. Ephesians 2:6
[13] I have been crucified with Christ [in Him I have shared His crucifixion]; it is no longer I who live, but Christ (the Messiah) lives in me; and the life I now live in the body I live by faith in (by adherence to and reliance on and complete trust in) the Son of God, Who loved me and gave Himself up for me. Galatians 2:20 AMP
[14] "The thief comes only to steal and kill and destroy. I came that they may have life and have it abundantly. I am the good shepherd. The good shepherd lays down his life for the sheep." John 10:10-11 ESV
[15] "Sanctify them in the truth; your word is truth." John 17:17 ESV
[16] Therefore do not throw away your confidence, which has a great reward. For you have need of endurance, so that when you have done the will of God you may receive what is promised. Hebrews 10:35-36 ESV
[17] Therefore take up the whole armor of God, that you may be able to withstand in the evil day, and having done all, to stand firm. Stand therefore, having fastened on the belt of truth, and having put on the breastplate of righteousness, and, as shoes for your feet, having put on the readiness given by the gospel of peace. In all circumstances take up the shield of faith, with which you can extinguish all the flaming darts of the evil one; and take the helmet of salvation, and the sword of the Spirit, which is the word of God, praying at all times in the Spirit, with all prayer and supplication. Ephesians 6:13-18 ESV
[18] And a highway shall be there, and it shall be called the Way of Holiness; the unclean shall not pass over it. It shall belong to those who walk on the way; even if they are fools, they shall not go astray. No lion shall be there, nor shall any ravenous beast come up on it; they shall not be found there, but the redeemed shall walk there. And the ransomed of the Lord shall return and come to Zion with singing; everlasting joy shall be upon their heads; they shall obtain gladness and joy, and sorrow and sighing shall flee away. Isaiah 35:8-10 ESV