Healing Essentials
What You May Need to Know for Yourself or a Loved One
Sometimes healing comes as easily as a gently breathed prayer.Sometimes, no matter how vigorously we may be pursuing prayer, doctors and everything else we can think of, the answer seems too long delayed. Simple, easy problems need little explanation or reflection. It is the difficult ones which require us to search deeper into the mystery of heath and healing. May these articles enhance your understanding with fresh insights, but remember: though God is our Healer, He is also our greatest Mystery to penetrate. That may be a dilemma, but it is also, inevitably, our delight.
Lyrics to Mercy of the Son by Cecilia Tomko
An Overview of Healing
Total Healing Our God is committed to our total healing. He doesn't want to cleanse us only a little bit from the effects of sin upon us. Whether it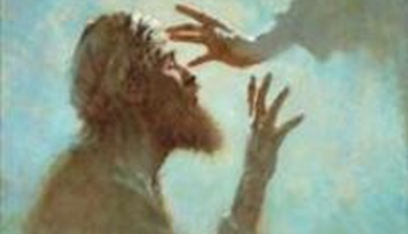 was due to our own sins or the sins of the fallen world around us, whether we are broken in body, soul or spirit, God wants us healed!
Healing Body, Soul and Spirit The three parts of our being aren't separated in water tight containers. Jesus created us with seamless, elegant connections between all three. This has tremendous implications both for recovering and for maintaining it.[1] In addition, it gives us three quite different, legitimate pathways for receiving healing from the Lord.
Three Paths to Healing If we don't understand the realities we are dealing with, much heartache or wasted effort can result. Since our God has placed hierarchy and order in creation, we will move most powerfully into His purposes, if we stay within the boundaries.
Free Healing Resources
eCourse for Healing The 24 Main Healing Lessons of our seminar, Matters of the Heart, will lead you on a journey of understanding your own heart and how to "keep" it (Proverbs

4:23). You will learn how to recover from past emotional damage and discover the Lord's way for gaining mastery over your emotional state in present situations. These free (!) lessons are filled with "field tested" tools for experiencing greater freedom and joy, plus exercises and prayers to help you "bring your heart to God and receive His heart for you." Your life in Christ can become a River of Peace!
Illustrated Insights Since Jesus lauded a childlike entrance into His kingdom on earth, explore these simple images in the same spirit, looking to see if they might lead you "like a little child" beyond your present horizons of thought (Isaiah 11:6). Follow the links to see a full screen version of the illustration, complete with explanation, scriptures and a prayer for working the truth deeper into your heart.
Life Applications This is where "the rubber meets the road" with practical applications of gospel truth to the conditions of daily life. These teachings companion the 24 lessons set forth in "Matters of the Heart," our free eCourse for spiritual growth and emotional transformation located at our sister site, Healingstreamsusa.
Healing Articles This is a complete file of teachings organized by categories of interest or felt need, such as depression, self-hatred, fear, etc. These short articles deal with different aspects of emotional and spiritual healing. Many of the topics are also explored in our series Matters of the Heart, our free eCourse for spiritual growth and emotional transformation.
Videos on YouTube The 24 Main Healing Lessons from our eCourse "Matters of the Heart" are available for viewing and downloading at youtube, so help yourself! While there take a moment to enjoy some zany stories on the spiritual life, especially Forgiving Cats, and an incredible worship song by our friend Cecilia Tomko, The Mercy of the Son.
Steve's Story Over half of Rescued from Hell is posted for free for two reasons: 1) You have a right to know about the one who is seeking to help you grow in the spiritual life, so that you can better decide if you want to trust me as a teacher and 2) practically everything on the site first came into my life as a truth I needed for the sake of my own growth. There are, therefore, many points where my story carries a testimony that could help you gain insights or inspiration to overcome your own obstacles.
Healing the Body
Physical Healing When the body breaks down, it rightly cries out for our attention. Displaying a tremendous heart of compassion, Jesus healed everyone brought before Him. He didn't just do it once. He did it on every recorded occasion. This shows us our Father's heart as well: No matter how or why we get sick, God wants us healed! Because Jesus is the same today as He was yesterday, you can count on it that He is just as ready and willing to heal us now as He was then![2]
Dis-ease and Disease Our modern medical science has brought forth a landslide of evidence that emotional stress (dis-ease) is the culprit causing most, if not all, of our diseases. We don't like either one, but we invest more energy and money in trying to drive out disease, than in seeking to live free from stress. Jesus has the answer to both.
33 Biblical Blocks to Healing It may not be enough just to pursue the right things; some wrongs things may have to be removed. Sometimes healing and/or deliverance may be blocked from going forward by one or more of the 33 (!) blocks to healing mentioned in scripture. We would be wise to pay attention to what our Great Physician is telling us. What it has to say about diet may also surprise you.
Scriptures on Health and Diet Healing and health are separate, though related issues. When our bodies break down, naturally we want our health back, but isn't there a way to stay in health and avoid physical illnesses in the first place? Indeed there is—and the Bible has a lot to say about it!
Healing the Soul (the Heart and Mind)
Emotional Healing Both Solomon and Jesus declare that the important issues of life flow out from the depths of our hearts.[3] Practically all of us carry stuff from our past which can spill over and influence, even control, the new life that Jesus wants to give us. Emotions that overwhelm us in the present like fear, anxiety, hurt feelings, anger, depression, etc. are things God wants to free us from.[4] Go for this glorious liberty!
From Recovery to Mastery When the peace of Christ enters our hearts it feels so good and liberating that we float above all our old feelings. Eventually, we discover that our former host of negative emotions keeps showing up and dragging us down! To stay in Christ's peace we have to first learn how to get recovery over past issues that wounded us; then, we can use these same "tools" to gain mastery over our emotions in the present. This is exactly what our free eCourse for Healing is designed to help you do with God's help.
Healing our Spirit
Spiritual Healing Spiritual healing goes deepest of all. Even though the reality of our spirit lies beyond the ability of our five senses to experience, it nevertheless holds the answer to all that affects our lives. Every breakdown in heart, mind or body traces back to this deepest of all roots. God begins our spiritual healing through the gift of faith in Christ. However, there is one thing that necessarily depends upon us, before God can bring our spiritual life into genuine health.
Healing Prayers and Scriptures
Prayers for Healing Seeing what God was doing through Jesus' prayers, His disciples asked Him to teach them to pray. There are many effective ways to pray for emotional, physical and spiritual healing. These prayers are primarily for physical healing (though they can be used in all situations); our free eCourse is filled with model prayers for all kinds of emotional and spiritual healing.
Scriptures for Healing The scriptures show us what God has done in the past, explain the mysteries of suffering and restoration to us, and build our faith to believe for what God desires to do in the present—even through our prayers, even in our situation.[5] Since our salvation (which includes healing) comes to us by grace through faith, it is essential that we feed our faith with God's Word.[6]
True Life Illustration
Does God answer prayers for healing? Yes! Even prayers for cats...
Interested in Going Deeper?
Consider taking our free eCourse for Healing. We have designed a complete series for personal transformation, "Matters of the Heart," to help Christians gain emotional freedom and inner healing. In all there are 24 Main Healing Lessons and 24 Head to Heart Guides to help you bring your heart to God and receive His Great Heart for you in return!

---
Scriptures and Foot Notes
[1] Now may the God of peace himself sanctify you completely, and may your whole spirit and soul and body be kept blameless at the coming of our Lord Jesus Christ. 1 Thessalonians 5:23 ESV
[2] Jesus Christ is the same yesterday and today and forever. Hebrews 13:8 ESV
[3] Keep your heart with all vigilance, for from it flow the springs of life. Proverbs 4:23 ESV
"And he said, "What comes out of a person is what defiles him. For from within, out of the heart of man, come evil thoughts, sexual immorality, theft, murder, adultery, coveting, wickedness, deceit, sensuality, envy, slander, pride, foolishness. All these evil things come from within, and they defile a person." Mark 7:20-23 ESV
[4] So if the Son sets you free, you will be free indeed. John 8:36 ESV
[5] So faith comes by hearing, and hearing by the word of God. Romans 10:17 WEB
[6] For by grace you have been saved through faith, and that not of yourselves; it is the gift of God. Ephesians 2:8 WEB